Welcome to Haven
Un giorno, Diasalvatore ci regalò un libro. Tutto iniziò da lì.
Quando si sfoglia un libro, si parte sempre dall'
indice
.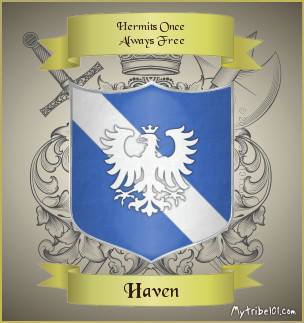 Ricorda chi eri, ricorda chi sei
Si parte da zero, poi si cresce. All'inizio sei sempre un eremita, da solo in un mondo pieno di pericoli. Poi, a volte, ma solo a volte, trovi dei compagni. E a volte quei compagni rimangono con te. Se ti succede questo, sei una persona fortunata.
Noi? Siamo stati fortunati.
Ad blocker interference detected!
Wikia is a free-to-use site that makes money from advertising. We have a modified experience for viewers using ad blockers

Wikia is not accessible if you've made further modifications. Remove the custom ad blocker rule(s) and the page will load as expected.